Notice of Event!
C&OC Intl. Destination Series Bula Rendezvous
Bula and welcome to Fiji, one of the most stunning destinations in the South Pacific.
The Bula Rendezvous, one of C&OC's Destination Series, is your Ticket to Paradise
Why Join?
In these uncertain times having qualified information is a must. We have boots on the ground in Fiji keeping us up with the play as it happens. With their support we are also lobbying for some changes that will effect Rendezvous participants only. One, a strong possibility, is Savusavu as an arrival port, we've negotiating favourable fixed rates for the Fiji Agents as well as the Navy costs for patrolling the Quarantine Area and Covid tests on arrival.
The Bula Rendezvous is not just the destination but support from start to finish. For those leaving from NZ support with outward paperwork and clearance from Opua. For all, we will handle your application C2C and work with the agents in Fiji to ensure your application is processed successfully and quickly. With groups of 10 or more arriving as a group (over a three – five day period), expedited clearance at Denarau. (Savusavu is yet to be confirmed)
With no fixed program or start date, skippers can choose departures to suit their timing. We'll be there to assist with all the documentation and Departure Planning weather information helping you to have a seamless worry free experience.
Rendezvous Benefits
This is the fun part, as well as the above there are a number of other benefits to joining the Rendezvous.
The Rendezvous fee includes membership in Coastal & Offshore Cruising Intl. and all the benefits membership entails. For full details visit coastalandoffshorecruising.com but primarily…
Discounts on the Sail Fiji Cruising Guide by Sail South Pacific.
Preferred supplier discounts
Discounted Ocean Tactics Weather Routing, Passage Management. (Departure Planning is included in the Rendezvous Fee.)
Discounted Fiji Agents Fees
Two Iridium Go PredictWind Airtime SIM cards
Complimentary PredictWind SMS Vessel Tracking for all participants
Special Pricing at a number of Suppliers and service agents both in NZ and Fiji
Special covid test arrangements if departing from New Zealand
The Bula Rendezvous Battle flag that sports our Covid Safe Logo to give the outer island locals peace of mind when they see you dropping anchor off the village ensuring a warm Bula welcome for participants. will be delivered to participants either at Opua or on arrival in Fiji)
The huge Bula Rendezvous Welcome Party at Vuda Marina Value $45FJD/pp
Rendezvous Admin will handle all the paperwork on your behalf *
A series of briefings will be held, local in New Zealand and live on Zoom Mid to late April
A cruise in Company – format to be decided but The Exploring Isles Yacht Club at Mbavatu, Vanua Balavu northern Lau could be just one of many exciting stops on the way
Loads of advice, assistance, camaraderie and heaps of fun without the stressful bits
Perhaps one of the Prime Benefits of the rendezvous is the Heavily Discounted OCEAN TACTICS weather routing service. Preliminary Set up and Departure planning are included in the Rendezvous fee. For more information on OCEAN TACTICS Click HERE
How Much?
The Rendezvous Fee is $350USD** (see below for when fees are due)
Departure Points
Opua in the Bay of Islands New Zealand
Australia – departure point TBA
French Polynesia – Papeete
Tonga – Neiafu, Vava'u
What's not included;-
Fiji Agency Fees
Inward Clearance costs for the government departments
Covid Tests
Tender Service for Health Officials to the Quarantine anchorage
Border Control Fees – Fiji Navy services at Quarantine anchorage.
Costs for the above are still under negotiation and will be advised as released to us.
*Paper work – For all participants Rendezvous admin will handle all Fiji inward documentation, C2C ANoA and including liaising with the Fiji Agents right up to final approval. For those departing from New Zealand, Rendezvous Admin will handle all outgoing documentation including Covid Testing, Covid Documentation and submission of same to Fiji. For participants departing from Papeete Outward documentation and Covid testing is your care, Covid Documentation should be sent direct to Rendezvous admin for processing and approval to depart. Tahiti Crew are offering Covid Test assistance and Outward Clearance at a discounted fee. Other departure points TBA.
**Rendezvous Fees – With Covid playing Havoc we still have a moving playing field. As we get closer to the end of April and we have confidence we can proceed we will proceed with the documentation process and the Rendezvous fee is due at this time. Once the documentation process is started there are no refunds unless your application to enter Fiji is declined (unlikely) in which case Rendezvous Admin will pay the Fiji Agents fees on your behalf and refund $200USD
Click the link below to register for the Bula Rendezvous and secure your place, there is no money due at this stage.
Upcoming Events
Web-based Presentations
C&OC – Cruising Destinations
Register your interest HERE it's FREE!
Click the links below for the uploaded video's of series one.
South Pacific Weather 2 – Departure Planning
Understanding South Pacific Weather
Series Two – South Pacific to SE Asia Destinations Series
Date and series schedule will be uploaded shortly.
2021 Covid Free
Destination Rendezvous Series
Destination Fiji – Bula Rendezvous
Destination NZ – Kia Ora Rendezvous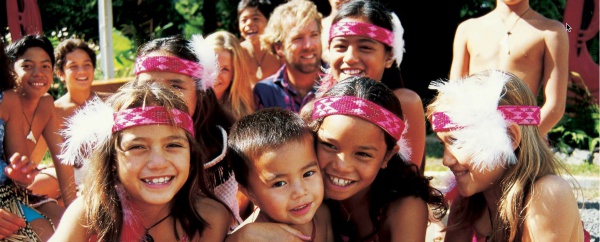 The 2021 Rendezvous Series is not just about the Destination but support from Start to Finish.
In these uncertain times having qualified Information and Support is a must for you to make the right decision.
There is no fixed program, skippers can choose their departure to suit their timing. We'll be there to assist with all the Documentation & Departure Planning helping you to have a Seamless Worry Free experience!
Cost for each Rendezvous are yet to be set and will be posted in due course.
Expression of Interest – Sign Up
What you will get is all the latest news as it comes to hand.
New Zealand Exemptions.
Getting into New Zealand still requires a Vessel Exemption for anyone other than a NZ Citizen or Permanent Resident. This entails an application under the refit and repair qualification, showing the value of work that is intended and needs to be $50k NZD or more. We've simplified this process for C&OC members, the cost is a fixed $650NZD fee for the application and usually takes 10 days to put the application together and 6-8 weeks for processing. That's stage one, stage two is the visa application process that takes a further 2-4 weeks. Stage three is getting you to New Zealand, either direct or via Fiji. We will assist you with the process and help you dodge the many pitfalls along the way.
All the help you'll need!
All the help & resources you need to Cruise through the South West Pacific to any Rendezvous Destination. An extensive level of coordination and support before & during the offshore passages.

We'll lead you through all the documentation required for Departure, Advance Notice of Arrivals. Arrival and departure documentation, visa requirements and more.

Flexible Schedule.

Advice & support before, during and after the Rendezvous.

All relevant details for all vessels are forwarded to SAR, at NZRCC.

Passage planning and passage management advise for all passages, with resources for all destinations.

Ocean Tactics weather service at C&OC member discounts

Fleet Tracking by PredictWind.

An Invitation to all Rendezvous Fun and Pop Up events.

Briefings via Zoom/ WhatsApp

or live where available.

Free 1 year membership in Coastal & Offshore Cruising – International.

Priority Haulout Bookings and specials at Marsden Cove Marina

, New Zealand and Vuda Marina – Fiji
Plus
Unrivaled

camaraderie

Great support network

Years of knowledge and experience in the South Pacific

More fun than you can poke a stick at

and a great team helping you "Cruise With Confidence"
Supply Partners
Supply partners may change without notice – for the most up to date listings please email – admin@coastalandoffshorecruising.com
Rally Partners
From Panama to Thailand, cruise every island, with
Join one or all of our partner yacht rallies (Click the Rally Partner of your choice above), and make blue water cruising more fun! Whether you're dreaming of a winter in Fiji, or you're planning a voyage around the entire South Pacific and beyond, there's a rally you can join to make cruising easier and more fun.
Make new friends, discover remote destinations that few people ever get to visit, and enjoy exclusive benefits only available to rally participants through our rally partners, such as VIP clearance, special entry ports, discounts, freebies and much, much more.
Why do people join organised events?
Receive exclusive concessions, discount & freebies

Benefit from local knowledge

Qualified Information and support

Access to the latest information

Make cruising more fun

Make new friends

Create life long memories

Reduce the hassle and worry so they can have the best experience in exciting new places.
The purpose of a rally/ rendezvous is to enhance your cruising experience. Our partner rallies/rendezvous are organised with the aim of bringing together a group of like-minded people who want to share the experience of cruising, and benefit from the exclusive privileges they can arrange. It's all about giving you value for money, a unique and unforgettable experience, and the benefit of local knowledge.
It's YOUR experience – make it what YOU want
As a rally/ rendezvous participant, you can choose how much (or how little) involvement you have with activities and other participants. There is no pressure! It's not a race, it's not "follow-me" sailing, and it's certainly not a dictatorship. You can participate in some, all or none of the activities and itineraries – it's entirely up to you. Want to break away from the group and do your own thing for a while? That's fine! You can leave or join the group at any time you wish.