Upcoming Events
Web-based Presentations
C&OC – Cruising Destinations
Register your interest HERE it's FREE!
Click the links below for the uploaded video's of series one.
South Pacific Weather 2 – Departure Planning
Understanding South Pacific Weather
Series Two – South Pacific to SE Asia Destinations Series
Date and series schedule will be uploaded shortly.

2020 Destination NZ Rally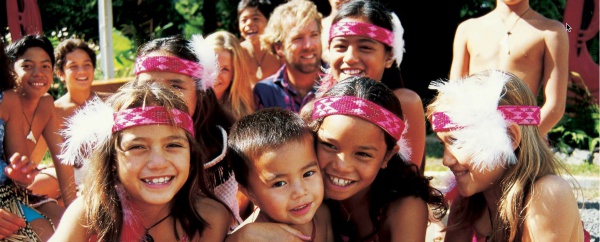 Come and experience our culture as well as our stunning cruising!
The 2020 Destination NZ Rally was initially planned to run from French Polynesia (& other ports in the SW Pacific) to New Zealand between August and November. With Port of Entry restrictions in place in New Zealand and other Pacific countries the rally is now in flux. To stay current with developments please complete the EoI form from the link below. There's no obligation in this but you will get updated information as it comes to hand.
Expression of Interest – Sign Up
An Expression of Interest is just that! There is no obligation.
What you will get is all the latest news as it comes to hand.

What's Included in the Destination NZ Rally: (as at June. 2020)
For those departing from French Polynesia.
All the help & resources you need to Cruise through the South West Pacific to New Zealand. An extensive level of coordination and support during the offshore passages.

We'll lead you through all the documentation required for Departure from French Polynesia, Advance Notice of Arrivals. Arrival and departure documentation, visa requirements and more.

Flexible Schedule.

Advice & support before, during and after the rally.

All relevant details for all vessels are forwarded to SAR, at NZRCC.

Passage planning and passage management advise for the passage west from French Polynesia with resources for all the potential stops on the way.

Ocean Tactics weather service at C&OC member discounts

Fleet Tracking by PredictWind.

An Invitation to all rally fun events.

Briefings at French Polynesia via Zoom/ WhatsApp

Free 1 year membership in Coastal & Offshore Cruising – International.

Priority Marina Berth Bookings at Marsden Cove Marina and Bay of Islands Marina.

Priority Haulout Bookings and specials at Marsden Cove Marina.

Priority Access to;- Costs may apply

Bay of Islands Cruisers Festival

Marsden Cove Marina's Cruisers Rendezvous

America's Cup "Hub Event Centers" 
Plus
Unrivaled

camaraderie

Great support network

Years of knowledge and experience in the South Pacific

More fun than you can poke a stick at

and a great team helping you "Cruise With Confidence"
Supply Partners
Supply partners may change without notice – for the most up to date listings please email – coastalandoffshorecruising@mail.com
Rally Partners
From Panama to Thailand, cruise every island, with
Join one or all of our partner yacht rallies (Click the Rally Partner of your choice above), and make blue water cruising more fun! Whether you're dreaming of a winter in Fiji, or you're planning a voyage around the entire South Pacific and beyond, there's a rally you can join to make cruising easier and more fun.
Make new friends, discover remote destinations that few people ever get to visit, and enjoy exclusive benefits only available to rally participants through our rally partners, such as VIP clearance, special entry ports, discounts, freebies and much, much more.
Why do people join yacht rallies?
Receive exclusive concessions, discount & freebies

Benefit from local knowledge

Make cruising more fun

Make new friends

Create life long memories
The purpose of a rally is to enhance your cruising experience. Our partner rallies are organised with the aim of bringing together a group of like-minded people who want to share the experience of cruising, and benefit from the exclusive privileges they can arrange. It's all about giving you value for money, a unique and unforgettable experience, and the benefit of local knowledge.
It's YOUR experience – make it what YOU want
As a rally participant, you can choose how much (or how little) involvement you have with rally activities and other rally participants. There is no pressure! It's not a race, it's not "follow-me" sailing, and it's certainly not a dictatorship. You can participate in some, all or none of the activities and itineraries – it's entirely up to you. Want to break away from the group and do your own thing for a while? That's fine! You can leave or join the group at any time you wish.